March 3-5, 2016
German Historical Institute Warsaw
Conference Room, 3rd Floor
Organizers:
German Historical Institute Warsaw
1989 after 1989: Rethinking the Fall of State Socialism in Global Perspective
Georg-August University of Göttingen
Synopsis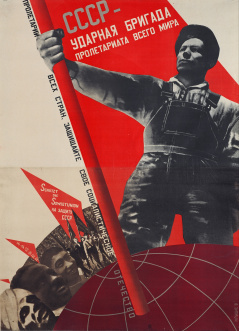 As both human rights and globalization have emerged as dynamic fields of historical and sociological research, the "socialist world" is relegated to a supporting role in the triumph of Western capitalism and liberal democracy. The aim of this conference is to question established narratives that have ignored or downplayed the role of socialist ideas, practice, and experts—be they state officials, loyal intellectuals or dissident activists — in the development of international human rights ideas, discourses, and systems in the post-war era. With a geographic scope that covers the Soviet Union, the Eastern Bloc, Yugoslavia and China, we hope to show that the socialist world did not just react passively to Western human rights politics, but was a vital participant in the production of global human rights with legacies that continued past the revolutions of 1989. By examining the socialist contribution to the evolution of human rights, we hope to contribute to revising standard narratives of globalization that focus exclusively on the perceived winners of these processes.
Conference Programme
Thursday, 3 March 2016
---
14:00-14:30
Welcoming Address
Ruth LEISEROWITZ (German Historical Institute Warsaw)
14:30-15:30
Introductory Panel: State Socialism, Human Rights and Globalization: In Search of a New Narrative 
Hella DIETZ (Georg-August University of Göttingen)
Ned RICHARDSON-LITTLE (University of Exeter)
Robert BRIER (London School of Economics)
15:30-16:00 Coffee break
16:00-18:00
Panel 1: Defining Human Rights Internationally
Steven JENSEN (Danish Institute for Human Rights)
Defining the Social in the Global: Social Rights, UN Diplomacy and the Emergence of International Non-Discrimination Norms and Politics, 1950-1960
Alexander OSIPOV (European Centre for Minority Issues)
The Soviet Union's Involvement in the Establishment of the European Minority Rights Regime
Discussant: Arnd BAUERKÄMPER (Free University Berlin)
19:00 Conference Dinner
Friday, 4 March 2016
---
09:00-11:00
Panel 2: State-Socialist Conceptions of Rights and Human Rights
Jennifer ALTEHENGER (King's College London)
Rights, Not Human Rights: Communist China's National Constitution Discussion, 1954
Michal KOPEČEK (Institute for Contemporary History, Prague and Charles University, Prague)
Socialist Conceptions of Human Rights and its Dissident Critique
Todor HRISTOV (University of Sofia)
Rights to Weapons: Human Rights as a Resource in Workplace Conflicts in Late Socialist Bulgaria
Discussant: Paul BETTS (Oxford University)
11:00-11:30 Coffee Break
11:30-13:00
Panel 3: Tolerance, Difference, and Rights under Socialism
Ivan SABLIN (University of Heidelberg)
Illusive Tolerance: Buddhism in the Late Soviet State
Zhuoyi WEN (Hong Kong Institute of Education)
Contesting Cultural Rights in Post-socialist China
Discussant: tba
13:00-14:30 Lunch break
14:30-16:00
Panel 4: Human Rights as Socialist Foreign Policy
Sebastian GEHRIG (Oxford University)
The Fifth Column of the Third World? The East German Quest for International Recognition through UN Rights Discourses
Jens BOYSEN (German Historical Institute Warsaw)
Polish Engagement in the United Nations as a Tool for Justifying Communist Rule in Poland and Gaining Leeway in the Warsaw Pact
Discussant: Robert BRIER
(London School of Economics)
16:00-16:30 Coffee Break
16:30-18:00
Panel 5: Transnational Movements and Flows
Christie MIEDEMA (University of Amsterdam)
Negotiating Space for International Human Rights Activism: Amnesty International in Eastern Europe before 1989
Rósa MAGNÚSDÓTTIR (University of Aarhus)
Soviet-American Intermarriage: Transnational Love and the Cold War
Discussant: James MARK (University of Exeter)
19:00 Dinner for the conference participants
Saturday, 5 March 2016
---
9:00-11:00
Panel 6: Dissent and Human Rights
Simone BELLEZZA (University of Eastern Piedmont)
The Right to Be Different: Ukrainian Dissent and the Struggle Against a Global Consumerist Cultural Standardization
Hermann AUBIÉ (University of Turku)
Between Loyalty and Dissent: Revisiting the History of Human Rights in China Through the Discourse of Chinese Intellectuals and Dissidents
Zsófi a LÓRÁND (European University Institute, Florence)
Feminist Dissent, Activism for the Elimination of Violence against Women, and the Human Rights Discourse in Yugoslavia in the 1970s-1980s
Discussant: Celia DONERT (University of Liverpool)
11:00-11:30 Coffee Break
11:30-13:00
Concluding Panel: The Place of State Socialist Societies in the Global History of Human Rights
Paul BETTS (Oxford University)
James MARK (University of Exeter)
Celia DONERT (University of Liverpool)
[Top]