State Socialism, Legal Experts and the Genesis of International Criminal and Humanitarian Law after 1945
November 24-26, 2016

Conference Venue:
Humboldt University of Berlin
Unter den Linden 6
10117 Berlin
Room 2249a
The programme for our international collaborative conference with the Leipzig Centre for the History and Culture of East-Central Europe (GWZO), and the Humboldt University of Berlin is now available. It will take place on the 24-26 November, 2016 at Unter den Linden 6, Room 2249a, Humboldt University of Berlin, Germany.
It brings together 3 research projects – 1989 after 1989, Processes of Juridification in International Relations since 1850 based at Leipzig and Jurists in International Politics Practice and Practitioners of International Law in the 19th and 20th Century based in Berlin.
Conference Synopsis
In the history of international law, the socialist bloc has been generally relegated to the role of roadblock in fulfilling the ideals of Western liberalism. This conference seeks to question established narratives that have ignored or downplayed the role of state-socialist governments and legal experts in shaping the evolution of international criminal and humanitarian law after the end of the Second World War. With a geographic scope covering the Soviet Union, the Eastern Bloc, Africa, and China, the conference explores the socialist world's doctrines and international engagements concerning the codification of different international crimes (including crimes against peace, the crimes of aggression, Apartheid, terrorism, slavery, narcotics trafficking and more), approaches to humanitarian intervention, and the relationship between state sovereignty and international law. The conference advances the idea that rather than simply block progress, socialist initiatives played a vital role in the production of norms and ideas that continue to be relevant for the current international criminal and humanitarian legal system.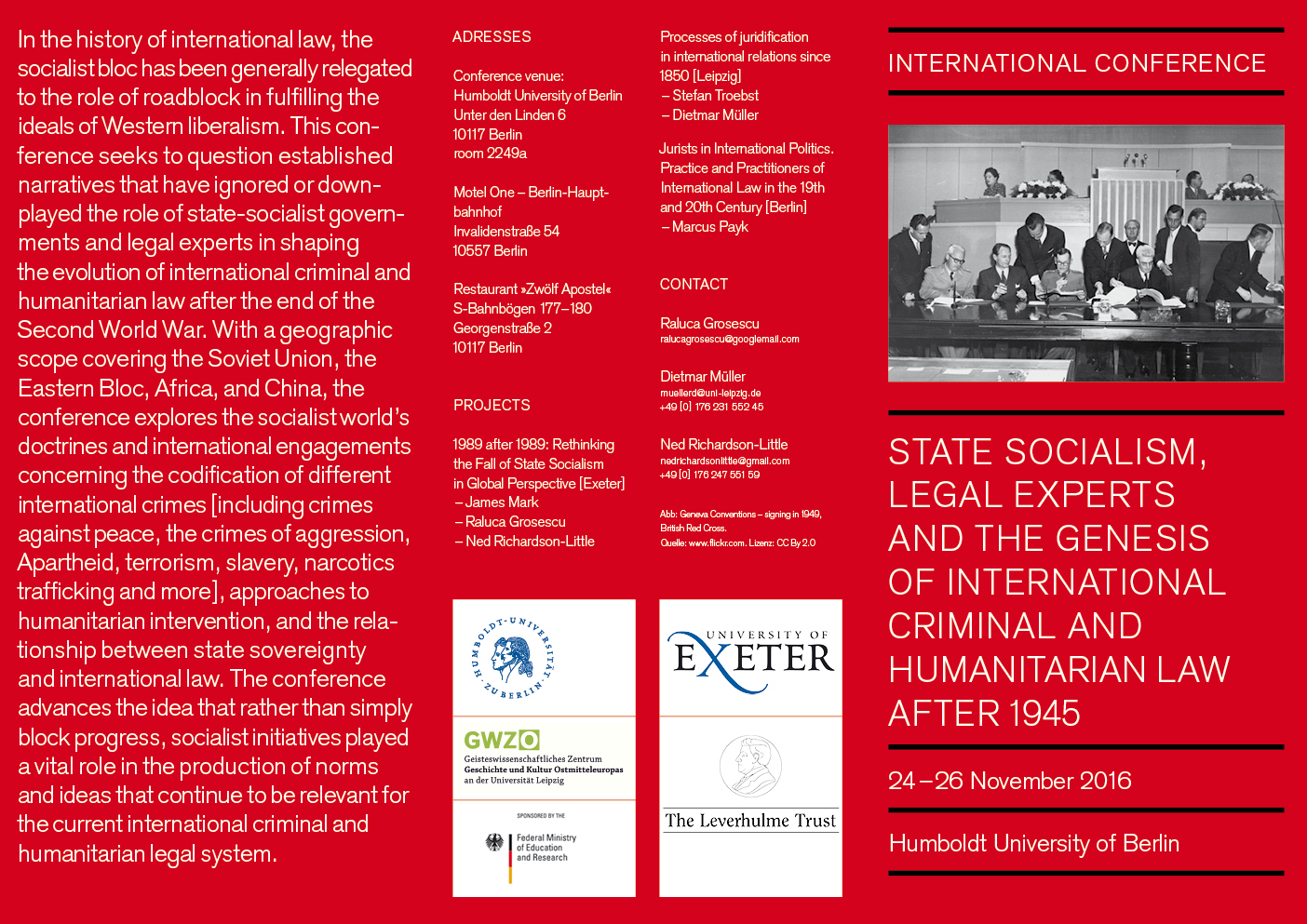 The conference commences at 14:00 on the 24 November with a welcome address and introduction from the conference organisers – Marcus Payk, Humboldt University of Berlin; Dietmar Mueller and Stefan Troebst, GWZO Leipzig; Raluca Grosescu, University of Exeter and Ned Richardson-Little, University of Exeter. Papers will then be presented that deal with International Criminal Law and International Humanitarian Law in socialist legal doctrines.
Panels on the following day will include papers on state socialist contributions to and critiques of the Geneva Conventions; decolonisation, gender, and International Humanitarian Law, state socialist contributions to International Criminal Law; and Transnational Criminality. The final day will debate International Criminal Law in state socialist national settings and will include case studies from China and Hungary.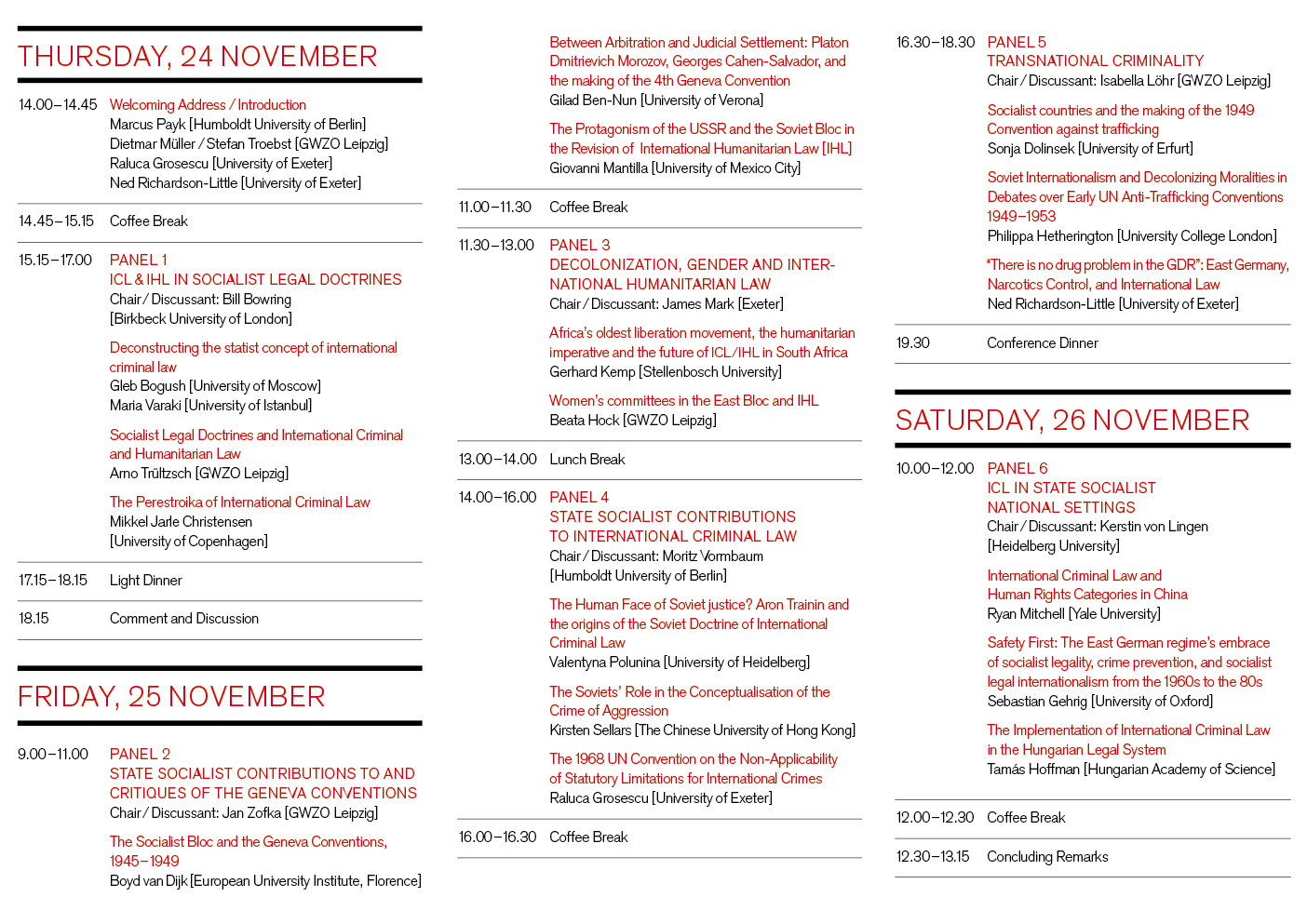 To register your interest in attending this conference please contact Raluca Grosescu and Dietmar Mueller
More information on the conference can be found on our conference pages.