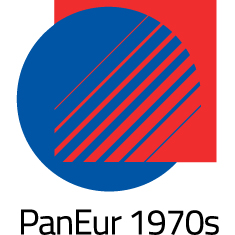 The European University Institute (EUI) has a vacancy for a Research Assistant in the Department of History and Civilization working under the direction of Professor Frederico Romero as part of the PanEur1970s – Looking West: the European Socialist regimes facing pan-European cooperation and the European Community project.
The successful applicant will research into socialist Romania's archives and other sources on elites' views, policies and ideas on processes of European cooperation and integration in the 1970s. Full participation in the project activities, including publication of research papers and essays, participation in conferences and dissemination activities will be required.
Post-Doctoral Position in Romania and European Co-operation in the 1970s
24 months, full time (30/30) (anticipated start date September 2017)
Based in Florence
DEADLINE FOR APPLICATIONS: 21/04/2017
The appointed candidate will receive a monthly net salary of approximately 1800 EUR + allowances if applicable (See Conditions of Employment)
Funding for research missions and participation to international conferences will also be provided.
The candidate will have a PhD in History (preferably international or economic history) or in a closely related discipline, as well as research experience on Romania's archival records.
S/he will be fluent in Romanian and have good command of English.
Knowledge of other European languages may constitute an advantage but is not required.
How to apply
Applicants should read the Vacancy notice first. Applicants must fill in the on-line application form and upload documents as requested. Only applications submitted through the on line form will be accepted.
For more information contact: serena.belligoli@eui.eu