Associate Research Fellow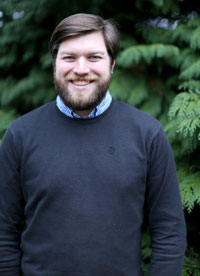 Originally from Canada, Ned was awarded a B.A. (2005) and M.A. (2007) from McGill University in Montreal and a PhD from the University of North Carolina at Chapel Hill (2013). His dissertation, "Between Dictatorship and Dissent: Ideology, Legitimacy, and Human Rights in East Germany, 1945-1990", has been awarded the 2014 Fritz Stern Dissertation Prize by the German Historical Institute. It examined the contested politics of human rights in the former German Democratic Republic.
He is currently an Associate Research Fellow within the History Department at Exeter University.
As a "Wahlberliner", he has an unbending affection for Hertha BSC, currywurst, and the East Berlin tram network.
Research
1989 and the collapse of state socialism is held up as the end point of the international human rights movement and the culmination of decades of activism and diplomacy. My project seeks to complicate the triumphalist narratives of good inevitably overcoming evil, ushering in a unified global human rights culture, by examining the complexity and plurality of human rights in late socialism and the post-socialist world.
Instead of seeing the rise of human rights as a self-evident move towards Western liberal democracy, my contribution, as part of the larger 1989 after 1989 project, will examine competing conceptions of human rights within the context of the global political changes sparked by the collapse of the socialist bloc.
Areas of interest include
How did state-socialist conceptions of human rights develop within the Eastern Bloc and how did they influence ideas about human rights abroad?
How did competing human rights conceptions arise within the Eastern Bloc and how did they contribute to the breakdown of the state-socialist alternatives in the 1980s?
How did non-Western movements and cultures influence the evolution of human rights politics in late socialism?
What were the competing agendas for human rights in the transitions resulting from the events of 1989 in the post-socialist bloc and around the world?
How have memory and representations of state socialism influenced global human rights politics since 1989?
Publications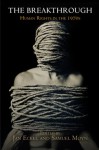 Dictatorship and Dissent: Human Rights in East Germany in the 1970s, in Eckel J, Moyn S (eds) The Breakthrough: Human Rights in the 1970s, University of Pennsylvania Press, 2013
[Top]